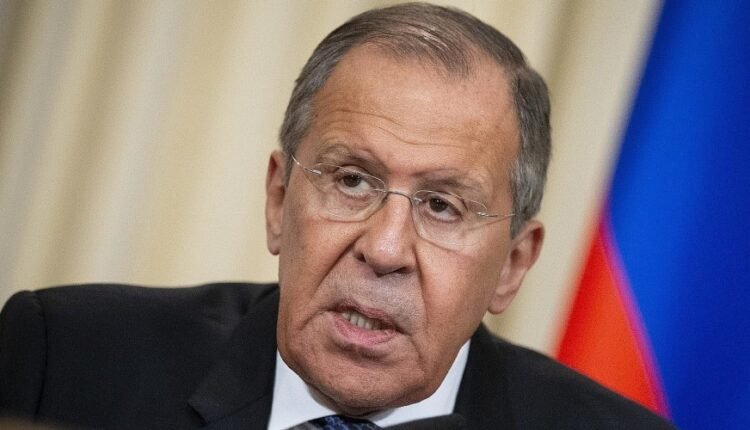 "The 260 liberated fighters from the Azov steelworks are in Russian captivity," says WELT reporter Max Hermes. Ukraine will now initiate a prisoner exchange, but until then, difficult and potentially painful times lie ahead for the freed militants.
Should Finland and Sweden join NATO, Russian Foreign Minister Sergei Lavrov believes that it would not make much of a difference. In Mariupol, the siege of the steelworks seems to be coming to an end. An overview.
Russian Foreign Minister Sergey Lavrov doesn't see much of a difference if Sweden and Finland join NATO. Like other neutral states, the two countries have been taking part in NATO manoeuvres for years, Lavrov said. "NATO considers its territory when planning military advances to the east. So in that sense, there probably isn't much of a difference. Let's see how their territory is used in practice in the North Atlantic Alliance." Sweden and Finland have expressed their support for joining the US-led military alliance in the face of the Russian attack on Ukraine.
In Mariupol, meanwhile, after weeks of siege, Ukrainian soldiers were evacuated from the Azov steelworks surrounded by Russian units. According to the Reuters news agency, an eyewitness saw around a dozen buses leave the huge factory premises on Monday. At first, it was impossible to determine how many Ukrainian soldiers were on the buses.
The General Staff of the Ukrainian Armed Forces announced on Facebook that the evacuation of 53 seriously wounded soldiers had begun. They were taken to a hospital in Novoazovsk. Pro-Russian separatists control the city.
More than 200 other soldiers were also brought to Olenivka, which is also under Russian control. They are said to be later taken to Ukraine-controlled territory as part of a prisoner swap. Further measures were taken to save the units in the steel mill.
A total of around 600 soldiers are said to have entrenched themselves there. The steelworks has become a symbol of the Ukrainian resistance against the Russian occupiers.
Since Monday, the Russian military says it has captured 265 Ukrainian fighters from the steelworks. "In the past 24 hours, 265 militants, including 51 seriously injured, laid down their arms and took themselves into captivity," Russian Defense Ministry spokesman Igor Konashenkov said on Tuesday. So the numbers differ slightly from the information from Kyiv.
The Russian ministry also released a video purporting to show the Ukrainians being detained, receiving medical treatment and the evacuation of the injured. However, the Russian military initially left open whether the prisoner exchange hoped for by Kyiv would actually take place.