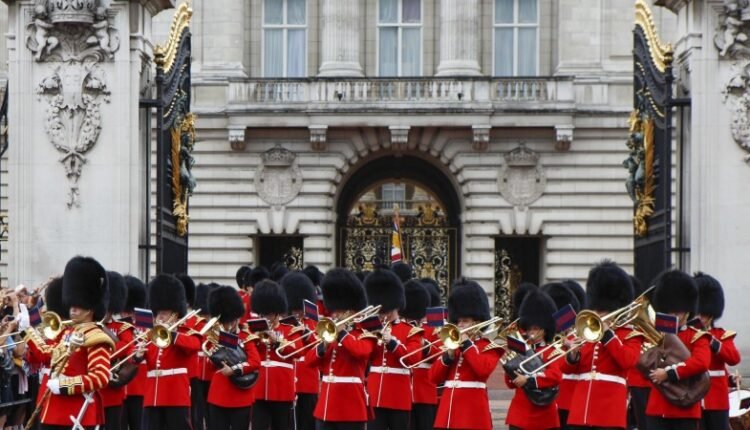 The British Queen Elizabeth made her appearance on the balcony of Buckingham Palace at the end of the so-called Trooping the Color parade.
Beside her cousin Edward, the Duke of Kent, she inspected the troops riding by or marching one by one on horseback.
Normally, the Queen does that at Horse Guards Parade, but because of her fragile health, Elizabeth was left behind at the palace. Her son Prince Charles gave his mother the military salute at Horse Guards Parade.
Elizabeth appeared on the balcony in a light blue suit and matching hat. The 96-year-old queen, who has been on the throne for 70 years, used a walking stick.
The Duke of Kent is the Colonel of the Scots Guards and also escorted the Queen last year when the parade took place behind closed doors at Windsor Castle.