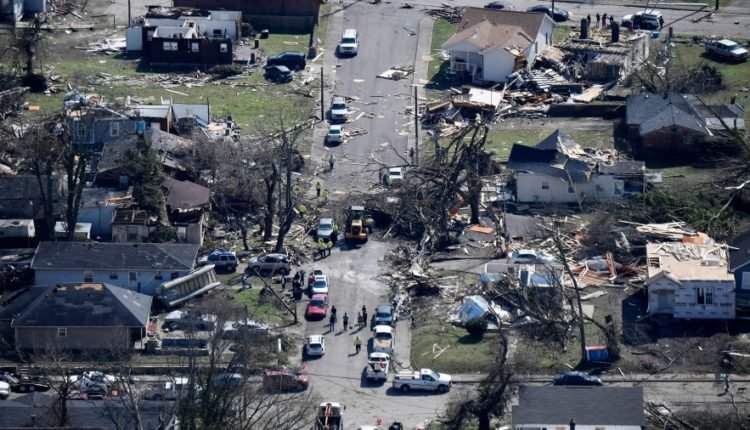 In the United States, a tornado has travelled through the southern states of Arkansas, Mississippi, and Louisiana. Mississippi was the hardest hit.
Six people died there when the tornado lifted their homes while the residents were still inside.
Immediately afterwards, strong winds and torrential rains followed, which added to the misery.
Hundreds of homeless people repaired their roofs and facades in the pouring rain or turned to the government for temporary shelter.
The quarantine measures against the coronavirus made the reception of residents who became homeless somewhat chaotic.
People were not offered shelter at first, but rooms were later opened but were asked to wear masks and gloves and to use disinfectant.