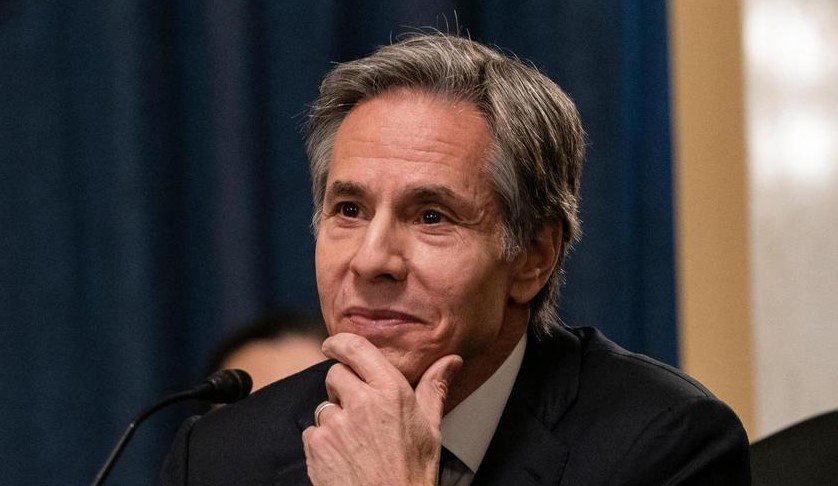 US Secretary of State Antony Blinken Calls on Israel and Palestine Not to Increase Tensions
Read Time:
1 Minute, 20 Second
US Secretary of State Antony Blinken has called on Israel and Palestine to avoid further exacerbating tensions between the two countries. He did so on Monday during his visit to Tel Aviv.
The visit to the Middle East first started in Egypt, a trip that had been planned for some time. Due to the spiral of violence that flared up between Israel and Palestine in recent days, Blinken decided to stop in Israel as well.
The number of deaths, both on the Palestinian and Israeli sides, increased enormously: attacks, shootings, airstrikes and sanctions followed one another, despite international calls for an end to the violence.
"It is everyone's responsibility to take action to defuse tensions, rather than inflate them, to ensure that people will one day be free of fear in their communities, homes and places of worship," Blinken said in a statement. Tel Aviv airport. "That is the only way to end the wave of violence that has already claimed far too many lives, the lives of Palestinians and Israelis alike. "
Blinken will meet Israeli Prime Minister Benjamin Netanyahu in Jerusalem later on Monday and Palestinian Authority President Mahmoed Abbas in Ramallah on Tuesday.
The unrest erupted last week when the Israeli army attacked a refugee camp near the West Bank town of Jenin, killing nine Palestinians. Rockets were then fired from the Gaza Strip, to which Israel responded with airstrikes.
On Saturday, tens of thousands of people again took to the streets in Tel Aviv and Jerusalem, among others, to demonstrate against the recently taken office of the far-right government in Israel.