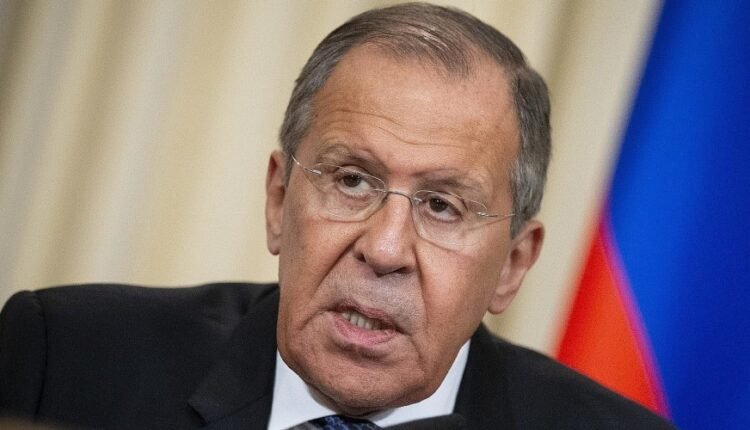 Russia prefers dialogue over war, said Russian Foreign Minister Sergei Lavrov. So he responds to the American call to return to the negotiating table and not invade Ukraine.
"We have chosen the path of diplomacy for decades," Lavrov said in an interview on several radio and television channels in Russia. "We have to work with everyone; that's our principle."
According to him, there will be no war if it depends on Russia. "We don't want wars. But we will also not allow our interests to be grossly violated, ignored," Lavrov said.
The West estimates that at least 100,000 Russian soldiers have been assembled on the Ukrainian border since the end of 2021. As a result, the United States and NATO fear that Russia will invade Ukraine. Moscow denies any plans to invade but feels threatened by NATO's expansion and Western aid to Ukraine.
Russia wants an end to the alliance's expansion policy, no Ukrainian membership, and a return to Western military deployment at the 1997 borders.
The US and NATO rejected Moscow's demands but said they were willing to negotiate. Lavrov said Friday that he had found traces of rationality in the Western response to "matters of secondary importance".
Russian President Vladimir Putin and French President Emmanuel Macron will meet on Friday. The French president wants to ask Putin to opt for de-escalation.
Putin's ally, Belarusian President Alexander Lukashenko, said Friday that Russia would be attacked if his country went to war. However, Lukashenko promised to welcome "hundreds of thousands" of Russian soldiers in the event of a conflict.
Lukashenko addressed the Belarusian population in a televised speech. He assured that "there will be a war" if his country or ally Russia were to be attacked.
"We will stand up to defend our country and homeland," Lukashenko said. "There will be no winners in this war," he said. "Everyone will lose everything."
According to the Belarusian president, current tensions have reached a critical level. "If there is aggression against Belarus, hundreds of thousands of Russian soldiers will be. Who, along with hundreds of thousands of Belarusians, will protect this land."