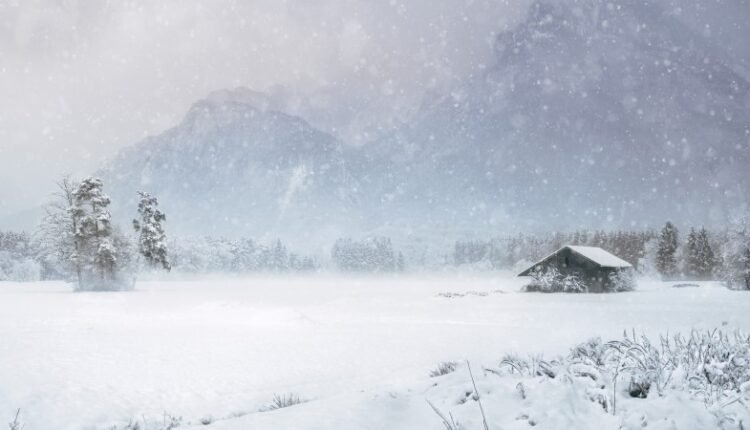 Greece and Turkey are experiencing a severe winter. The metropolis of Istanbul has been almost flat for two days due to heavy snowfall. As a result, Athens and most Greek islands have remained 'locked' for the past few days.
Greek public and private sector workers were forced to take a mandatory day off on Tuesday, while shops, schools and government services remained closed. The hefty snowfall has largely brought public life to a standstill in much of Greece.
The problems were most significant in the capital. Several thousand motorists became stuck on the Athens ring road from Monday afternoon. In the evening, the fire brigade, police and the army were deployed to free them and take them to shelters. Despite this, several dozen spent the night in their cars. Hundreds of train passengers were also stranded.
Air traffic to and from Athens was still virtually at a standstill on Tuesday. The two largest Greek airlines cancelled almost all their departures and arrivals; KLM also cancelled its two scheduled flights to and from Schiphol. In addition, several suburbs of Athens were still without electricity on Tuesday.
Images of completely snow-covered runways at Istanbul Airport show why air traffic control felt compelled to stop allowing flights to take off or land on Monday afternoon. As a result, passengers were trapped for hours on stationary planes and buses, unable to return to the terminal. Since then, chaos has reigned at Istanbul Airport; thousands of people have been stranded for two nights in a row. People sleep on benches, on the floor and even on baggage carousels.
Because the roads around the airport have also been impassable for two days, it is impossible to transport people to hotels in the city. Airport employees are also unable to go home. Buses and taxis do not run.
On Crete, Rhodes, Mykonos and Santorini, villages and beaches disappeared under a centimetre-thick white layer. Snowfall is sporadic on the islands, except in the mountains of Crete.
This applies to a lesser extent to Athens. Last February, snow also caused traffic chaos and power outages. This time, the authorities were prepared, they said beforehand. But soon after the first snowflakes, things went wrong on Monday. At the end of the morning, it snowed so much earlier than expected that the government sent an alarm message to all mobile phones and let the officials go home.
A little later, many companies and shops did the same with their staff. For example, Athenians took to the road en masse simultaneously, something that under normal circumstances would have already led to chaos. Snowploughs and gritting trucks were then unable to reach the roads due to the stationary traffic.
Many Greeks are outraged at what they consider to be the government's failure. "We are dealing with huge amounts of snow. I understand the anger of the people who have endured these hardships," said minister and government spokesman Giannis Ekonomou. "We owe them an explanation and an apology. But we must first do everything we can to get them home safely."