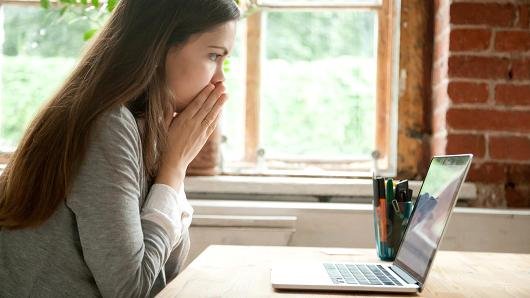 Child Focus Wants Its Own Version of Take It Down Against Online Nudity
Read Time:
1 Minute, 10 Second
ChildFocus, the foundation for missing and sexually exploited children, has responded enthusiastically to the American initiative 'Take It Down', in which online platforms such as Facebook, OnlyFans and Pornhub commit to removing explicit images of minors if they circulate on their platforms.
'The industry must take responsibility.'
With the online tool 'Take It Down', the American Foundation The National Center for Missing & Exploited Children allows minors to delete explicit images from the internet. For example, cases of transgressive behaviour would not haunt a young person forever, in the case of revenge porn or sexual abuse, at least on participating platforms.
Meta, the company behind Facebook, which developed the tool, offers the service on two platforms: Facebook and Instagram. Website OnlyFans, the French app Yubo and the porn site Pornhub is also participating. 'A big step in the right direction,' says Heidi De Pauw, chairman of ChildFocus. 'Sexual abuse is traumatizing, but knowing that your photos continue circulating is at least as bad for many victims.'
ChildFocus also has plans for a similar tool based on artificial intelligence but has received little support from social media. 'We often collide with the privacy argument, which we believe has much more weight than the sexual abuse of children', De Pauw continues. 'So we have been asking for some time that the industry takes responsibility and that the platforms join forces.'