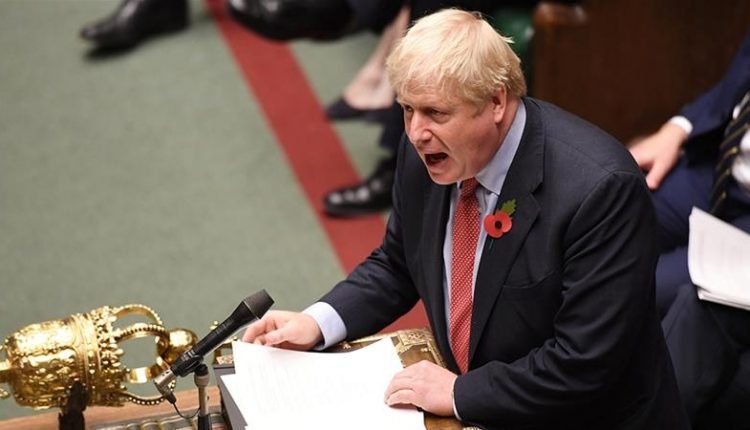 The bullet is thru the church: the British can go to the polls again on 12 December. The British House of Commons approved Tuesday Prime Minister Boris Johnson's offer to organise early elections. Labor's want to arrange the elections three days earlier did not be successful.
Johnson has received the day: the British can prepare for a new poll on December 12. It will likely be the 3rd time since the 2015 elections that Britain has organised nationwide elections.
The program for early elections was forbidden through the reduced house on Monday night, then again it absolutely was a movement that required a two-thirds majority. Johnson tried again on Tuesday having an ordinary bill, for which the easy most of one half plus the first is adequate, and this time it was strike. 438 MPs voted in favour, only 20 voted against.
If the proposal is authorized on Wednesday – as expected – by the House of Representatives, the parliament will likely be dissolved up coming Wednesday. The celebrations then have five days to marketing campaign, before the initially ballot in December since 1923.
It is not easy to predict how voting will take location. Some people in politics fear that elections over the Christmas period of time is only going to annoy voters. The chilly winter months climate as well as the brief times may also not really conducive to campaigning on the one hand and also to get people outside to vote on election day on the other.
Corbyn bites the dust
Labor's offer to advance the date from Thursday, December 12 to Monday, December 9, partly because students could be more easily mobilised, was not accomplished. Work head Jeremy Corbyn stated the first semester would end on December 13, on December 12 they could already be on their way house. But 315 MPs voted against the offer, 295 voted in favour.
Other proposals to prolong the legal right to vote in feasible earlier elections to 16 and 17-year-olds and also the 3.4 million EU people in Fantastic Britain were not set towards the vote because they are not "in the scope of the offer", Vice President Lindsay Hoyle declared. This immediately eliminated a large hurdle. In the end, Downing Road would have threatened to take out the entire monthly bill if the opposition proposals got been successful.