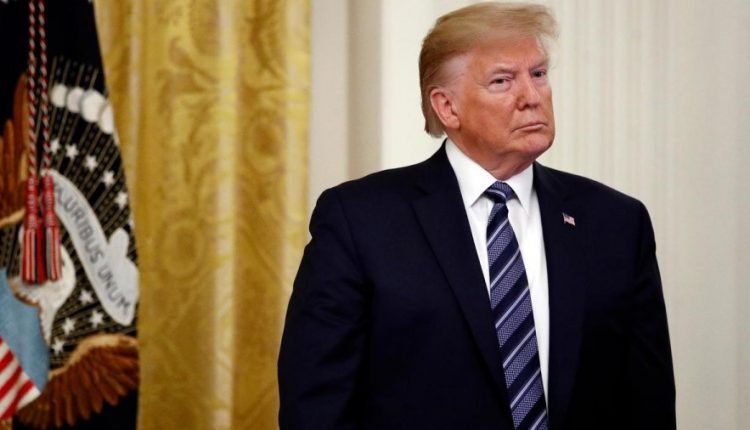 Prosecutors in New York appear to be heading for a trial against ex-President Donald Trump's business empire for financial tampering. His lawyers have been given until tonight to present their final arguments against a lawsuit.
The deadline indicates, according to The Washington Post, that New York justice plans to bring criminal charges against the Trump Organization, Trump's family business now run by his sons Donald Jr. and Eric.
Cyrus Vance, the District Attorney for the Manhattan District, and New York Prosecutor Letitia James have been investigating Trump and his company for years but have joined forces to tackle him.
They suspect the Trump Organization has exaggerated the value of Trump's assets to get loans. At the same time, the company manipulated the numbers to qualify for tax deductions. Earlier this year, Vance convened a grand jury to decide whether there is enough evidence to start a trial. The company's financial chief, Allen Weisselberg, would also be charged.
Employees at Vance and James have been putting a lot of pressure on Weisselberg lately to get him to testify against his boss. But as far as is known, he has kept his leg stiff so far.
Last week, Weisselberg was spotted at Trump Tower in Manhattan at a time when Trump was there himself. It was speculated that the two would have consulted about the possible lawsuit looming over the company and Weisselberg. Weisselberg is accused of having arranged a free luxury apartment and all kinds of company services for his son without his son reporting this to the tax authorities.
The prosecutors hope to find out through Weisselberg to what extent Trump himself was aware of the financial tampering. Weisselberg may also be able to say something about the ransom that Trump paid just before the 2016 election to two women who had a sexual relationship with him, including the porn star Stormy Daniels.
Trump himself sees the possible charges against his company to continue the "witch hunt" against him that he has been complaining about for years. According to him, Vance and James are politically motivated to destroy him after two attempts by Democrats in Congress to impeach him as president failed.